Net neutrality policies that prevent Internet service providers (ISPs) from managing network traffic based on content may end the age of unlimited Web use. Without the ability to intelligently manage their networks, ISPs are increasingly using data caps, often as low as 5 GB per month, to preserve bandwidth.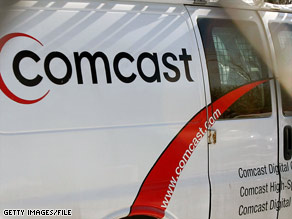 A year ago the FCC was breathing down Comcast's neck for throttling Internet traffic related to BitTorrent, the file-sharing protocol. With the threat of Net neutrality regulations looming, Comcast and other ISPs, agreed to drop BitTorrent traffic-management programs and generally treat all Web traffic as equal.
However, the Net neutrality concession wasn't free for consumers. AT&T, Comcast and Time Warner all rolled out monthly data caps shortly after the agreement.
Without neutrality, ISPs are allowed to manage network traffic by restricting content. They may do so intelligently, or they could slow streaming video, disrupt P2P services and even block rival Web sites - which would be highly anti-competitive. Though frustrating, the data caps allow ISPs to conserve their limited bandwidth without relying on network-management techniques that violate net neutrality.
Now the FCC has its sights on mobile broadband providers. FCC Chairman Julian Genachowski is a strong supporter of net neutrality and believes it should also apply to mobile providers. But with much less bandwidth available in the wireless spectrum, net neutrality could mean sluggish speeds and far more restrictive data caps.
In a Washington Post interview, Carnegie Mellon Computer Science Professor David Farber argues net neutrality isn't practical: "We've always said the Internet has infinite bandwidth, but the economics of running a network don't allow you to do that."
Net neutrality policies haven't crippled terrestrial Internet in the way Farber fears, but mobile broadband is not as plentiful. Wireless carriers may have trouble complying with neutrality regulation.
If every smartphone customer suddenly began to take advantage of his unlimited data plan with bandwidth hungry applications like VoIP calls or streaming video, and wireless carriers are not allowed to manage this sudden demand for content, the network would suffer.
Gizmodo thinks net neutrality will eventually cause smartphone users, like those with the iPhone, to lose their unlimited broadband:
You will pay for every ounce of data that you use. And if you're "crowding" the network by downloading a bunch of stuff, you're gonna get slowed down because that's the easy "net neutral" way to keep users in check. How much better is that, really?
Proper network management would be ideal, but there is no guarantee ISPs will manage our internet traffic effectively and fairly. So are you willing to give up your unlimited bandwidth for Net neutrality, or do you trust your internet provider?
Posted by: Wes Finley-Price -- CNN.com Webmaster
Filed under: computers • Internet • iPhone • online video • smartphones