Netflix and the PlayStation 3 gaming console have joined forces to allow movies and TV episodes from Netflix to be streamed free of charge through Sony's entertainment system.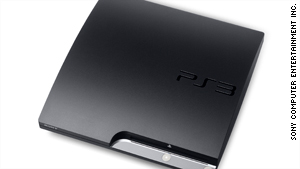 While Netflix movies can also be streamed through the Xbox 360, it requires a gold account with Microsoft at a cost of $49.99 per year. This new deal with the PS3 requires no additional charges and is available to all PS3 users.
"Our goal is to rapidly expand the devices that stream to our members," Netflix CEO and co-founder Reed Hastings said. Netflix claims it has 11.1 million U.S. subscribers.
Sony says it has sold close to 9 million units of the PS3 system in the United States. A free Blu-ray disc from Netflix is required to download and watch the movies and is expected to be available next month.
"The PlayStation 3 system has always been about more than just gaming," said Jack Tretton, president and CEO of Sony Computer Entertainment America. "Whether you want to watch content on Blu-ray disc and DVD, download it from the PlayStation Network's video delivery service, or stream videos instantly from Netflix, the PS3 system is the only solution that offers it all."
Last week, a Microsoft spokesperson said the company has no plans to introduce a Blu-ray drive for the Xbox 360.
- Larry Frum
Filed under: Movies • video games