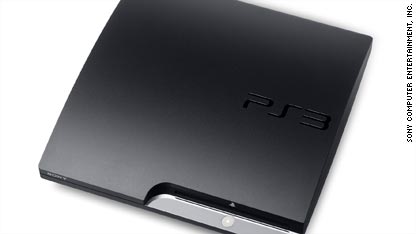 As the holiday shopping season ramps up, video game console makers are keeping a wary eye on early sales.
Sony, maker of the PlayStation 3, claims it got off to a rousing start during the Black Friday week ending on November 29.  Patrick Seybold, Sr. Director of Corporate Communications, said the company sold more than 440,000 consoles, which was an "all-time high."
Those sales numbers are up from October (320,600 units sold) and Seybold believes Sony's software will help sell its hardware.  "We have no doubt the momentum and demand will continue," he said.
By contrast, Nintendo said it sold 550,000 consoles during the same Black Friday week.  It also announced its DS Lite and DSi portable gaming devices combined to sell more than 1 million units during the week.
In September Nintendo cut the price of the Wii for the first time, by $50 to $199.99.  Last year, the company shipped 800,000 Wiis to the U.S. for Black Friday week.
Microsoft has not made any announcements about sales of the Xbox 360 during the intense shopping week.  Aaron Greenberg, Director of Product Management, posted on his Twitter account that the Xbox 360 had its biggest sales week of the year.
When asked about hard numbers, Greenberg tweeted that Microsoft was waiting for the official industry numbers before commenting.  The game review site, Gamespot, extrapolated previously reported numbers from October to come up with approximately 124,850 consoles sold during this past Black Friday week.
Posted by: Larry Frum for CNN.com
Filed under: Games • Gaming • Microsoft Corp. • Nintendo • Sony • video games