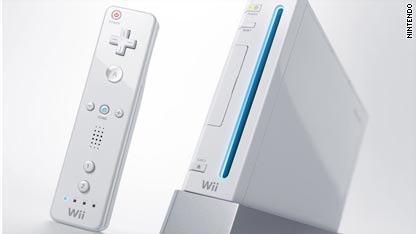 Nintendo Wii
The Nintendo Wii becomes the latest gaming console to begin streaming films from Netflix.
Nintendo announced Wednesday that starting this spring, users will be able to stream movies from Netflix and watch them on their Wii. To start, Wii owners will need an instant-streaming disc for their console, which can be reserved now at www.netflix.com/wii. The disc and the service are offered at no additional cost to Netflix subscribers.
Nintendo joins Sony and Microsoft in offering the service for their gaming consoles. Netflix said it has 11.1 million U.S. subscribers and is looking for more ways to let its customers watch movies and TV shows.
Cammie Dunaway, Executive Vice President of Sales & Marketing at Nintendo, said the partnership is a natural because of how Wii owners use their consoles.
"Eighty-six percent of the Wiis are in the living room," Dunaway said. "The Wii is the only console where friends and family gather to play games and have fun."
Dunaway said Nintendo sold more than 3 million Wiis in December and have over 26 million registered users. She said a significant number of Wii users were also Netflix subscribers, but didn't want to say specifically how many.
Posted by: Larry Frum for CNN.com
Filed under: Movies • Nintendo