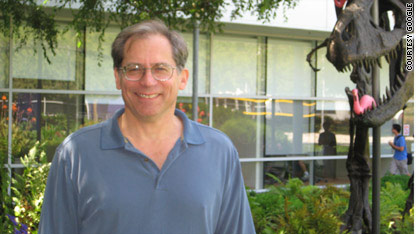 I love moments when technology enables you to do something you couldn't otherwise.
I was reminded of this last week when Google's video chat helped me interview Ken Harrenstien, a Google software engineer who has been deaf since childhood.
I first met Ken at the company's headquarters in Mountain View, California. There, we talked through a sign interpreter, which was fine. But I found myself getting confused. Ken speaks clearly, so his words and the sign language translator's interpretations of them got jumbled up in my mind. They spoke in a sort of syncopation.
I found myself concentrating more on how things were being said - "Did they say that in the same way?" - than the substance of the interview. Plus, I always think questions make more sense if they come directly from their source, rather than passed through a translator.
Cue the video chat.
When I got back to Atlanta, I had several follow-up questions I wasn't able to get to in our face-to-face interview, so I contacted Ken through Google's chat program. He had told me that the text part of the Internet was very liberating for him. With e-mail and chat, he could communicate with anyone. No need for translation. That's primarily how he communicates with co-workers at Google, he said.
Ken  set up a Web cam so that I could see how he reacted to my questions. I tried to do the same, but had technical trouble that prevented my image from going through. I was worried about how things would go, but it turned out to be better than I could have expected. The video feed let me see Ken's face as he reacted to my questions. His face scrunched up in surprised, for instance, when I asked about how he became deaf, or whether he saw deafness as an empowering quality (he does). I could also hear him typing, so I knew not to keep pestering him with questions.
The format gave him time to think through his answers. And both of us were sure what the other had meant to say.
He told me that deafness acts as "social filter" at times. He appreciates it when people take the effort to learn sign language, or to communicate through writing.
The Internet just makes it easier for someone to make that effort.
Posted by: John D. Sutter -- CNN.com writer/producer
Filed under: Uncategorized