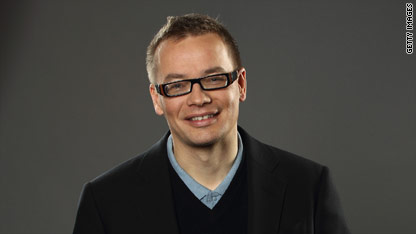 testing captions
Sometimes simple and cheap technologies are best.
That was my take-away from a chat with Tero Ojanpera, a senior vice-president at Nokia. I caught up with him on Wednesday evening at the TED Conference here in Long Beach, California.
Ojanpera does a lot of work these days with mobile phones in the developing world. In places like rural India or sub-Saharan Africa, phones that cost $20 are better than those that cost $200. That's partly because they're more affordable, but it's also because mobile phone developers in those places there don't create complicated, high-power smartphone apps. They make applications with what they've got: text messages.
Those text messages are able to do some pretty amazing things.
With cheap mobile phone, farmers in Africa can get crop prices, so they don't get ripped off when middlmen buyers come to their villages and offer low rates for their goods. Kids in India can learn English through text-message-based applications. People and rural places can communicate with doctors in bigger cities. They can access info about diseases through text message apps, too.
Mobile phones are connecting some villages to the outside world for the first time, Ojanpera said. Landline phones and the Internet require more infrastructure and haven't made it everywhere.
In bigger cities, mobile phones are being employed for new kinds of storytelling. Ojanpera said Nokia is collaborating on a new show with Tim Kring, the creator of the TV series "Heroes." The new show won't be on TV - it will be played out in the real world. People will use their phones to take pictures of posters or other branded objects. Then video clips will play for them. Sounds funky, and I'm a bit hazy on the details. He wouldn't say what the name of the program would be or when exactly it would debut. But it sounds like it could be part of a techie shift for the TV industry.
"It's completely new," he said. "It's going to blow your mind."
Posted by: John D. Sutter -- CNN.com writer/producer
Filed under: cell phones • TED2010