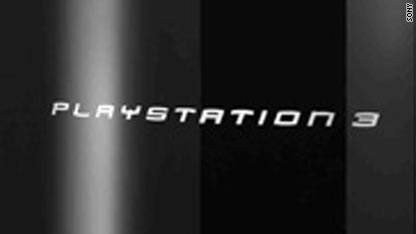 PlayStation 3
If you didn't get one of the 1.36 million PlayStation 3 consoles that were sold over the holidays, you may have a hard time getting your hands on one now.
Sony officials are warning about a possible retail shortage due to massive sales in December. Sony is cautioning that the next few months will be tough for PS3 shoppers as the company tries to get more consoles on store shelves.
"We're working very hard with our retail partners to meet consumer interest, but the demand is tremendously high for the PS3 and we expect tight inventory in the coming months," Sr. Director of Corporate Communications Patrick Seybold told IGN.
Retailers are reacting. Best Buy is telling people they can't pick the PS3 up at stores when ordering online and will have to wait until late February or early March for delivery. Amazon is changing their purchasing policies and limiting each household to only one unit.
A statement on Amazon's site said, "In an effort to provide as many customers as possible with the opportunity to purchase PlayStation 3 120 GB, we are limiting the total number of PlayStation 3 120 GB units that can be purchased. As a result, each household may only purchase one PlayStation 3 120 GB unit."
There has been speculation that the recent success of the PS3-exclusive "Uncharted 2," plus anticipation for the upcoming final installment in the "God of War" series, may have boosted demand for the console.
Did you buy a new PS3 over the holidays? Why? And are you having trouble getting one now?
Posted by: Larry Frum for CNN.com
Filed under: Gaming • Sony • video games