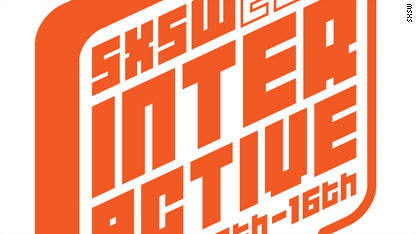 Location, location, location! They say it's the three most important factors to consider when buying a home. Now perhaps it's also the case when it comes to taking your social-networking prowess to the next level.
Chances are you're already seeing some of your social media pals fill up your streams with "check-ins" from Austin-Bergstrom Airport in Austin, Texas. Some 45,000 people are expected to visit Austin this weekend for the annual South by Southwest (SXSW) festival, which includes a five-day tech conference.
@Beckland: Landed in Austin with a plane full of tech geeks (@ Austin-Bergstrom International Airport (AUS) w/ 79 others)
The massive pilgrimage to the Mecca of big ideas and innovations (Twitter in 2007, Foursquare in 2009) has already begun. Make way for the invasion of the laptop-toting, smartphone-packing, wireless network-armed hordes!
One of the pervasive themes for this year's festival is location-based social networks (or 'LBS' for those in the know). "Checking in" hasn't been this cool since… since… well it's never really been cool to check in (especially when you were a teen driver and your Mother made you check in at every destination).
Services such as Foursquare, Gowalla and BrightKite allow users to "check in" at local establishments so that network friends know their whereabouts. You can use services on your mobile device to find places that have been recommended by your friends, or by strangers.
Take it from me, a self-admitted LBS-addict, it may sound creepy at first, but there are interesting benefits to these services:
I've used geolocation social networks to connect with friends in nearby locales. Recently a friend was eating in the same restaurant and came by to my table to say hello upon my "check in". (Of course this could work against you if you don't wish to be found)
Variety is the spice of life! I look to user tips and recommendations to help guide me to new menu items and restaurants all the time.
We're still in a recession. More and more businesses are using customer-loyalty programs to offer discounts or freebies to LBS-savvy patrons.
Mayorships, badges, leaderboards and bragging rights are just plain fun.
Location-based networks like Foursquare and Gowalla are red-hot. BrightKite has been around even longer than those rising stars. Google Buzz allows for location-sharing. Twitter is currently unleashing its geolocating tools. Facebook is reportedly planning to roll out location features next month.
As the "geolocation wars" heat up and the mobile Web grows, the need to reveal to others our current whereabouts at all times seems to reverberate deeper across the social Internet with each GPS-enabled check-in.
The SXSW "land grab" is set. The battle for "Mayorships" of hundreds of Austin venues will be up for grabs this weekend – wish me luck with one or two!
Posted by: Victor Hernandez for CNN.com
Filed under: Foursquare • SXSW Interactive