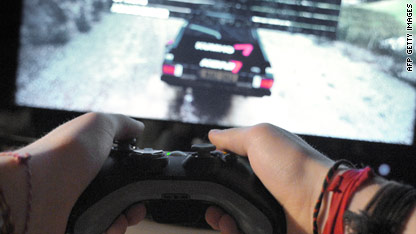 In a time when financial news about the gaming industry has been largely doom and gloom, the world's largest video game retailer says 2009 was a very good year and 2010 is going to be better.
GameStop announced that sales for fiscal year 2009 increased 3.1 percent to more than $9 billion. They also plan to open 400 new stores in the upcoming year in an effort to capitalize on gamers who want to buy, sell, or trade their software and hardware.
GameStop is expecting 5 to 10 percent growth in the "used products" market.
The company is also predicting a decrease in profits from new hardware sales - somewhere from 5 to 15 percent - due to reduced prices compared to last year and in spite of the launches of Project Natal and PlayStation Move motion-sensitive controllers.
The report also showed that comparable store sales decreased nearly 8 percent, possibly indicating that more people are getting their merchandise online through the GameStop.com website.
The company currently operates 6,450 stores worldwide in 17 countries.
Do you get more of your software and hardware online? Do you only go into a "brick-and-mortar" store when you want to trade your older games? Let us know in the comments.
Posted by: Larry Frum for CNN.com
Filed under: Games • Gaming