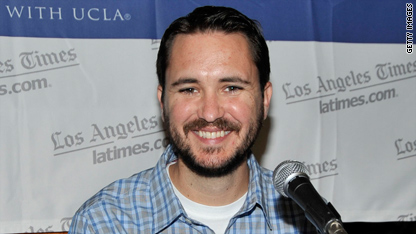 Editor's note: Geek Out! posts feature the latest and most interesting in nerd-culture news. From scifi and fantasy to gadgets and science, if you can geek out over it you can find it on Geek Out! Look for Geek Out! posts on CNN's SciTech blog.
"I was a weird kid," Wil Wheaton told the masses of excited, hardcore gamers at the Penny Arcade Expo (or PAX) Friday afternoon in Boston, Massachusetts.
While some kids were playing football, Wheaton said, he was delving deep into the world of fantasy gaming. The former "Star Trek: The Next Generation" actor turned geek icon gave the keynote address at the annual festival, which welcomes console, computer and tabletop gamers alike.
Wheaton's speech came from the heart, from someone for whom gaming has been a major part of his life - something he described as the foundation of some of the best friendships he's ever had.
"This small red box [of Dungeons and Dragons handbooks] was the first step onto the path that led me right here," he said. "In the '80s, I didn't have the Internet to tell me that carrying around character sheets and 'D&D' books wasn't weird."
Wheaton said the advancement of gaming platforms has been a hallmark of his generation. "In my lifetime I have had a front row seat as games have gone from Pitfall! to Portal," he said.
He said that he realizes how special games have been to his generation, because when he tells his children about gaming, they aren't nearly as interested as he would hope.
He had harsh, and off-color, words for "elitists" who criticize games like "Rock Band" because they're not the same as playing a real instrument.
He went on to say, "When we play 'Rock Band' we are creating a world where we get to be the rockstars we can never be."
This was the second time Wheaton has spoken here. He said he loves the festival so much that he separates his life into two columns: "pre-PAX and post-PAX."
[CNN's Henry Hanks in Atlanta contributed to this post.]
Posted by: Gustavo Castaneda
Filed under: Geek Out! • pop culture • video games