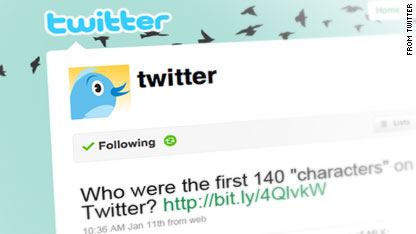 The man accused of cracking a Twitter database and peeking at the Twitter accounts of Barack Obama and Britney Spears said this week that he didn't mean harm, according to a French TV station.
He aimed to prove Twitter is vulnerable to attack.
"I'm not a hacker, or rather, I'm a nice hacker," he said, according to the France 3 station. (via AP)
The man, who is known by the nickname "Hacker Croll," is accused of stealing confidential documents from Twitter employees, and of looking in on the Twitter accounts of the U.S. president and celebrities, according to news reports. He was arrested on Tuesday by French police in cooperation with the U.S. Federal Bureau of Investigation. If convicted of hacking into a database, he could face up to two years in jail, according to the Agence-France Presse news agency.
The ordeal caught the public's attention in July, when a man calling himself Hacker Croll sent confidential documents from Twitter employees to the technology blog TechCrunch, which decided to publish some of the stolen documents.
What do you think about Hacker Croll's statement? Is there anything laudable about breaking into a system to uncover its faults? Can a person actually be a "good hacker?" Let us know in the comments section.
Posted by: John D. Sutter -- CNN.com writer/producer
Filed under: hacking • piracy • Security • technology • Twitter