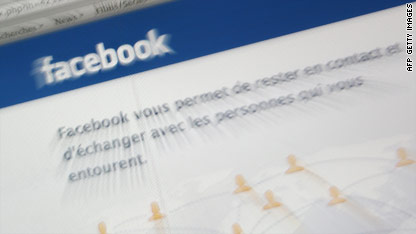 Whole Foods Market and Facebook are warning users that a fan page claiming to offer $500 in free groceries at the health food chain is a scam.
Austin, Texas-based Whole foods said on its official Facebook page that the scam first cropped up on Thursday, and is an effort to steal people's personal data.
The page offers fans a sign-up sheet for the supposed giveaway, which both installs malware on the user's computer and fishes for credit and other financial information.
"Dear Fans, Please be wary of Facebook Pages offering you $500 Whole Foods Gift Cards. We only run giveaways and promotions on this Facebook Page and our stores' Pages," read the post, dated April 2. "We have reported these to Facebook, and you can report these fraudulent Pages by clicking the "Report Page" link on the bottom of the left column on the left column of the Wall view."
A page that was used in the Whole Foods scam appeared to be gone Tuesday morning. A search for "Whole Foods" and "$500" only revealed a small group warning people about the scam.
But Whole Foods said the pages were first noticed on Thursday and that new ones have been popping up as soon as old pages were taken down.
A spokesperson for Facebook said the social-networking site takes such scams seriously.
"Protecting the people who use Facebook from spam and scams is a top priority for us," the spokesperson said Tuesday in a written statement. "Groups and Pages that attempt to trick people into taking a certain action or spamming their friends with invites violate our policies, and we have a large team of professional investigators who quickly remove these when we detect them or they're reported to us by our users.
By becoming a fan of Facebook's security page, which has nearly 1.7 million fans, users can get updates on the threats that inevitably will pop up from time to time on a site with more than 400 million users.
Posted by: Doug Gross -- CNN.com producer
Filed under: Facebook • Hoaxes • Security • virus