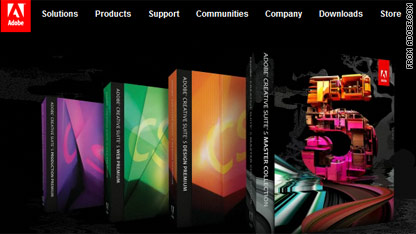 Adobe will unveil a new line of software today aimed at making high-end Web production and photo editing easier for average computer users as well as professionals.
The company's Creative Suite 5 programs include new versions of Photoshop, the photo editing software, and Flash, Adope's animation and video format that is somewhat in jeopardy because Apple products don't support it.
The company will host a live webcast about the new products at 11 a.m. ET. Check this link for the details on that.
A new Photoshop feature will let even casual photo editors add and remove elements from photos.
Say you want to delete a power line from a nature pic, for instance. You'll be able to highlight the power line, delete it, and then Photoshop will automatically fill in the vacant space with a matching background.
Here's a video where you can see it in action.
Check out the webcast and let us know what you think. You'll find more details on all the features at Adobe's Web site. PC World and MacWorld both have preliminary reviews.
Posted by: John D. Sutter -- CNN.com writer/producer
Filed under: Internet • photography