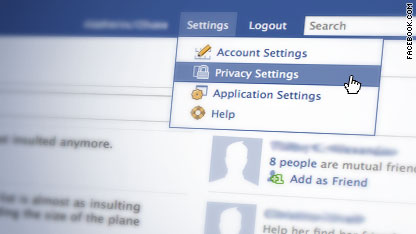 What should you do if your teen is being cyber-bullied on Facebook? How does the site work with law enforcers to investigate criminal activity? And what can you do if someone has posted a photo of you on Facebook that you don't like?
These questions, among others, are addressed in Facebook's newly redesigned Safety Center aimed at parents, educators, law enforcement officials and teens.
The Safety Center, which launched Tuesday, was created to make sure the site's 400 million users are networking safely, according to Facebook's official press release.
The site is more efficient now, Chief Security Officer Joe Sullivan wrote in a blog post. By including frequently asked questions with detailed answers, information is easier to find, he says.
"Safety is Facebook's top priority," Sullivan wrote. "We've created cleaner, more navigable interfaces to help you find answers to safety questions fast."
Privacy settings are also explained in detail on the new page, as well as how to block users, remove unwanted content from a profile page and anonymously report abusive behavior.
The online center is a result of Facebook's collaboration with its Safety Advisory Board.
Posted by: Special to CNN, Stephanie Goldberg
Filed under: Facebook • Internet