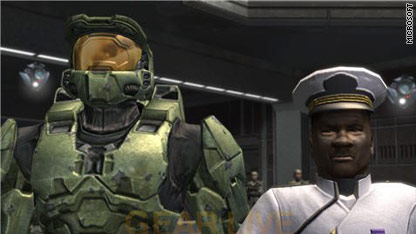 A final salute
At midnight tonight, Microsoft shuts down its original Xbox LIVE service for good.
But before you fling your console out the window, the company is only discontinuing the online service for original Xbox consoles and games, including version 1 games playable on Xbox 360 and Xbox Originals. This means "Halo 2" multiplayer and "Battlefront 2" - two of the more popular online games - won't be available anymore.
The original Xbox LIVE service, started in 2002, paved the way for other consoles and services to connect gamers via the Web and changed the way video games are played and designed. While it did not age well (friends lists capped at 100 people), it laid the groundwork for Microsoft to expand features now available in the current Xbox LIVE, including social networking and movie downloads.
There was some fan backlash after Microsoft's initial announcement two months ago. Some gamers felt betrayed for putting time and money into older games only to have them yanked away. Others suggested a separate service for the older version 1 games, but it appears that Microsoft is dedicated to its current Xbox LIVE service.
"This isn't a decision we made lightly, but after careful consideration, it is clear this will provide the greatest benefit to the Xbox LIVE community," Xbox's Marc Whitten said in a recent letter to Xbox LIVE members.
How much were you using the older service? Does this make an impact on your gameplay choices? Let us know what you were playing!
Posted by: Larry Frum for CNN.com
Filed under: Gaming • Microsoft Corp. • video games