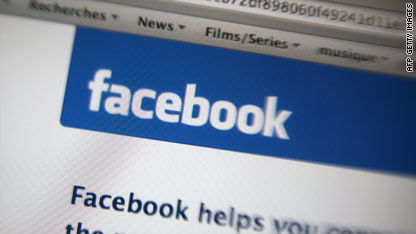 World Record holder
Facebook's "like" button is about to get more prevalent on the Web, according to news reports.
The Financial Times and The New York Times report that the social networking giant - with 400 million users worldwide - will push its "like" feature onto other Web sites, enabling users to share preferences for news stories, Web sites and products more easily.
Currently, Facebook users click the "like" button on Facebook.com to alert their online friends that they find a certain status update, photo or other Facebook item interesting. The reported change would put that functionality on many other Web sites, too, linking a person's preferences for all kinds of things into the Facebook social network.
That's similar to another branch-out feature called Facebook Connect, which lets people sign into other Web sites by using their Facebook name and password.
The announcement is expected to come at Facebook's annual developer conference, called f8, which will be held in San Francisco on Wednesday.
The Financial Times wrote that the "like" functionality would let Facebook "use data from these interactions to target them with related adverts once they return to Facebook.com." In a response sent to the newspaper, Facebook says it will make no changes to its ad policies at f8.
"All the products we are launching at f8 are focused on giving developers and entrepreneurs ways to make the Web more social," the Facebook spokesperson told The Financial Times. "We have no announcements or changes planned to our ad offering and policies."
Nytimes.com says Facebook's "like" feature will compete with a social media toolbar promoted by a group of Web companies, including Google and Meebo.
The move is part of an effort by Facebook to dominate the social Web by being everywhere - kind of like Starbucks - instead of just in one place, writes the tech blog Mashable, in a post titled "Facebook 'likes' world domination."
The discussion comes amid controversy about Facebook's proposed changes to its privacy settings. Sophos, a security company, says 95 percent of Facebook users are dissatisfied with the proposed changes, according to a 680-person survey of the company's online readers.
Sophos describes the proposed privacy-setting changes in this way:
… if you're logged into Facebook and then visit a third party website, that site will be able to access the following:
• your name
• your profile picture
• your gender
• your friends and connections
• your user ID
• any content shared using the "Everyone" privacy setting
Other observers expect Facebook to release details on a new feature called "place," which could let Facebook users tell their online friends where they are in addition to what they're doing. Such "location-based" features have been popularized by other sites, like Gowalla and Foursquare.
You can find all the details about Facebook's proposed changes here. Take a read and let us know what you think. Also, check back on this site and on our Twitter feed for updates from the f8 conference on Wednesday.
Posted by: John D. Sutter -- CNN.com writer/producer
Filed under: Facebook