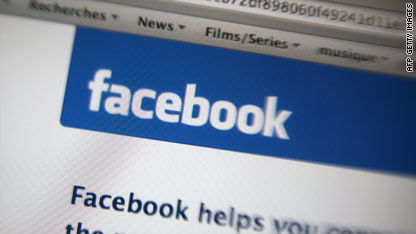 World Record holder
CNN.com will be reporting today from Facebook's annual f8 conference in San Francisco, California, where the social network is expected to announce changes to its site.
The changes may integrate Facebook further into the Web at large, and make mobile phone applications for Facebook more useful.
Here's what bloggers and tech writers are looking for:
Universal "like" button: Facebook's "like" feature lets users show their interest in Facebook photos and status updates. The site may push that feature all over the Web, helping it aggregate data about its users' preferences outside Facebook.
"Place" feature: Right now, you can tell Facebook friends what you're doing, but there's no easy way to tell them where you are, based on our phone's GPS location. That may change if Facebook adds a "place" feature. It might look like Foursquare, the app that lets users "check in" to bars, restaurants and the like, alerting friends to their whereabouts.
Competition with Google, others: On Monday, Facebook announced a new feature called "Community Pages," which, as CNET writes, is part Google and part Wikipedia. These pages let Facebookers congregate around certain interests, like cooking, for example, instead of only around brands and products, as is currently possible. The Community Pages are editable, kind of like Wikipedia, and they could become hubs for topic-specific info, kind of like Google.
I'll be at the Facebook event today, which begins at 10 a.m. PT. Check our Twitter feed, @cnntech, for the latest, and watch CNN.com/tech for all of the details.
Posted by: John D. Sutter -- CNN.com writer/producer
Filed under: Facebook