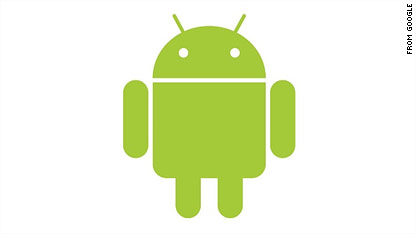 Google is trying to bring the Web to your living room.
The search engine giant plans next month to unveil a new software package to help developers better display the internet on TV sets, according to the Wall Street Journal, which quotes unnamed sources familiar with the announcement.
Google TV, an android-based software platform, has drawn interest from TV makers, the Journal says.
Google is expected to break the news at the Google's I/O conference, which will be held May 19 and 20 in San Francisco, California, the newspaper reports.
At the conference, Sony also will announce a TV that runs an Intel chip and Google's software, Bloomberg reports.
In an e-mail to CNN, a Google spokesman declined to comment, saying, "We don't comment on rumor or speculation."
This comes as the idea of "connected TV," or television sets that let people browse the Web for video, news stories, video conferencing and to stream music, continues to get a push from electronics and internet companies.
A number of companies are developing apps, or software programs, that format the Web for optimal viewing on TV sets. Some are creating hardware to help with the transition, too.
[via Mashable]
Posted by: John D. Sutter -- CNN.com writer/producer
Filed under: Google • television