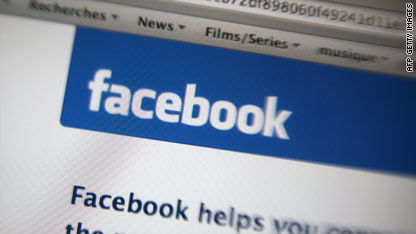 There's been plenty of online buzz recently about the possibility of "location" or "place" features coming to Facebook.
That sounds wonky. But the gist is interesting: You may soon be able to use a smartphone's GPS to post on Facebook about exactly where you are, in addition to what you're doing and thinking.
The latest news on this front comes from Advertising Age, which claims that Facebook will release such a feature this month. Among the first advertisers to jump on board, the site says, is McDonald's, which will let people "check in" to these fast-food chains through Facebook. McDonald's then would put ads about its food on your Facebook wall.
That might not sound entirely appetizing (especially if you're a Jamie Oliver fan), but there's plenty of excitement online about these location-based features.
Mobile phone apps like Foursquare and Gowalla have made them popular among tech's early adopters, who "check in" to their favorite stores, pubs and restaurants to earn points and merit badges. (Apparently, being a digital Boy Scout is cool.)
But Facebook could take this idea to the next level, bringing it to a user base of 400 million people.
CNN has not confirmed if or when Facebook will announce such location feature. At a recent news conference, CEO Mark Zuckerberg dodged questions on the subject.
Such a feature - which could tell you where someone is almost all the time - also raises privacy concerns. And Facebook has not been having a good time of it on that front.
This week, a bug, which has since been fixed, temporarily caused private Facebook chats to be public to other friends. And Facebook's "Open Graph" system, which was announced at the f8 conference on April 21, has brought further concerns about preserving some degree of anonymity online.
More on the privacy angle from the blog Mashable, which is a CNN content partner:
"It's clear that not all users understand the risks of public sharing or how to protect their likes, groups and updates. When they risk exposing their locations to the general populace, another layer of security precautions ... is sure to follow," the blog says.
Do you see any value in telling friends where you are? Before you judge, check out this helpful guide to using Foursquare, the service that has been paving the way for these location features.
Posted by: John D. Sutter -- CNN.com writer/producer
Filed under: Facebook