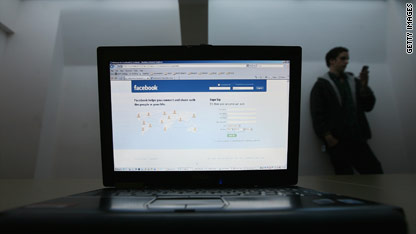 After an online uproar about Facebook's privacy policy and some users threatening to leave the site en masse, the 400-million person online social network says it will simplify its privacy settings soon.
It's unclear how exactly the changes will be implemented. Or when. In a public radio interview posted Tuesday, Facebook's head of public policy, Tim Sparapani, said the settings will be updated in coming weeks.
"We've heard from our users that we're gotten a little bit complex. I think we're going to work on that. I think we're going to be providing options for people who want simplistic bands of privacy that they can choose from. And I think we'll see that in the next couple of weeks. Because we do listen to our users," he said in the interview (go to about 26:30 to hear the clip).
He added that Facebook has "built a privacy setting for every type of new communication and sharing that we have," and said that "Facebook should be getting credit here for giving tools in the first place."
Many sites don't have any privacy settings, he said.
Facebook's privacy settings have been widely criticized as complicated. According to a New York Times chart, the site's privacy policy is longer than the U.S. Constitution. Users must navigate through 170 specific options.
The bad press led Facebook's rival MySpace this week to announce simplified privacy controls with only three settings. It will be interesting to see if, in what would be an ironic turn, Facebook follows suit.
Posted by: John D. Sutter -- CNN.com writer/producer
Filed under: Facebook