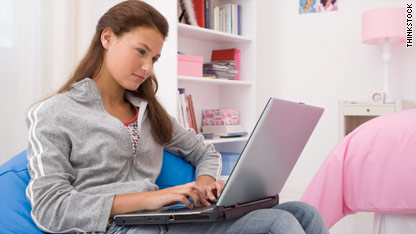 Facebook co-founder Mark Zuckerberg genuinely cares about your relationship status. Well, maybe not genuinely, but he may look into it if he's bored.
One of Zuckerberg's favorite pastimes is determining Facebook users' relationship patterns, according to David Kilpatrick's upcoming book, "The Facebook Effect: The Inside Story of the Company That Is Connecting the World."
Are you constantly chatting with your girlfriend's best friend? Do you spend more time on your crush's Facebook page than your boyfriend's?
You don't have to be honest with us, but don't bother lying to Zuckerberg.
A handful of tech blogs have published an excerpt from the book that says Zuckerberg uses certain factors to determine whether your relationship is on the outs and who you'll likely be dating next.
All Facebook, a blog about the social-networking site, posted this passage:
"By examining friend relationships and communications patterns (Zuckerberg) could determine with about 33 percent accuracy who a user was going to be in a relationship with a week from now. To deduce this he studied who was looking which profiles, who your friends were friends with, and who was newly single, among other indicators."
So what's your take on Zuckerberg as Cupid? Is his theory on this credible, or just creepy? If he offered you an insider's prediction on your significant other's romantic future, would you take it?
Posted by: Special to CNN, Stephanie Goldberg
Filed under: Facebook