Editor's note: Geek Out! posts feature the latest and most interesting in nerd-culture news. From sci-fi and fantasy to gadgets and science, if you can geek out over it, you can find it on Geek Out! Look for Geek Out! posts on CNN's SciTech blog.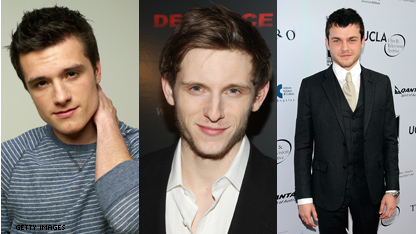 The Hollywood Reporter has a list of potential actors to take over the role of Spider-Man in the new incarnation on the big screen. They include Jamie Bell, Alden Ehrenreich and Josh Hutcherson ("Zathura").
The good news? Zac Efron, one name that was floated, is not among them. The bad news? The names that are here don't exactly fill me with confidence, either. My reaction, in a word? Meh.
The reason Tobey Maguire worked so well as Spider-Man is because he worked so well as Peter Parker. He was so good in the role it will be hard to live up to that (I won't quite compare him to Christopher Reeve as Superman, but he was close).
What I fear is that the studio is looking for the next Taylor Lautner to guarantee that teen girls will show up on opening night alongside the Spidey faithful. Marc Webb, the director of the new movie, as well as "500 Days of Summer," is looking for unknowns for this role and I respect that. Of all of the people here, I think that Bell ("Billy Elliott") might fit the bill best. I just hope they remember that they're ultimately casting Peter Parker, not Spider-Man.
What do you think? Are you more impressed with the list of potential actors than I am? What qualities are you looking for in the new Spidey?
Filed under: Geek Out!