In a recent Sky News interview, News Corporation chairman and CEO Rupert Murdoch announced that News Corp websites such as The Wall Street Journal may be removed from search engines.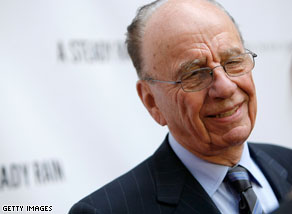 News Corporation chairman and CEO Rupert Murdoch
Websites typically rely on search engines to index their content so users can find them. Search engine optimization (SEO), or the process of increasing a site's presence on search engines, is big business. But Murdoch would prefer News Corp sites weren't indexed at all.
In the interview, Murdoch criticized Google and other news aggregates for taking content without permission. When asked about the value of traffic generated from search engines, Murdoch claimed readers who use search engines to find articles have little value to advertisers.
Murdoch continued by attacking the ad-based model that much of the Internet is built upon, "There are no Web sites anywhere in the world that are making serious money ... there's not enough advertising in the world to go around to make all the Web sites profitable."
While not every site can rely on advertising, Google may disagree with the suggestion that ads can't generate serious money.
Murdoch's plan is to charge a subscription fee to readers of News Corp.'s Internet content, similar to a subscription for a newspaper. He admits this business model will decrease traffic, but believes a pay wall is necessary to protect content from news aggregators: "We'd rather have fewer people come to our website and pay."
I can't see the future, but Murdoch's plan for News Corp. sites sounds like a big bag of fail to me. The subscription-based business model is not worth reviving. Internet content, especially news, should remain free for everyone.
Watch the full interview below.
[youtube=http://www.youtube.com/watch?v=M7GkJqRv3BI]
Posted by: Wes Finley-Price -- CNN.com Webmaster
Filed under: computer security • DRM • Internet • online news
Some links to a video of an ESPN reporter undressing in her hotel room carry a computer virus, according to a security analyst.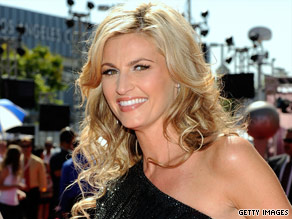 Graham Cluley, a senior technology consultant at Sophos, a computer security company, told CNN that the viral video of Erin Andrews gives hackers an opportunity to compromise Mac and PC machines.
Someone reportedly shot the video of Andrews through her hotel room's peephole. A lawyer for Andrews says the reporter - voted "America's Sexiest Sportscaster" last year by Playboy magazine - was unaware she was being taped, according to CNN affiliate WESH.
"There was a genuinely huge news story about this poor woman who had been filmed this way, and the hackers jumped on that and thought, 'Fantastic, everyone is going to be looking for this, let's create fake Web sites and infect them,'" Cluley said.
It's unclear how many people have been infected with the virus or if computers have been harmed by the incident, Cluley said. The virus gets on computers when people try to play the video of Andrews, he said. A message asks Internet users to download a video player and a virus instead infects their machines, he said.
The virus gives hackers the ability to do just about whatever they want with your computer, Cluley said.
Searches for the naked video of Andrews were spiking this morning on Google, according to Google Trends. The two hottest searches on the site are related to the video.
Cluley urged people not to look for the clip.
"If you want to look at naked women buy yourself an adult magazine or go and get yourself a girlfriend," he said. "Searching on the Web is a really dangerous thing to do."
Writing for CNET, a CNN.com content partner, Chris Matyszczyk says the video first was uploaded to the French site DailyMotion.fr.
"Naturally, it then wandered across the Internet like a rodent in search of Camembert," he writes.
The video is flying across the Web on social networks, Cluley said, adding that shortened Web links, such as those from tinyurl.com and bit.ly, add to the problem because Internet users can't tell where the links go until they click them.
Firefox users can download a longurl add-on to address that problem, he said.
What do you all make of this incident? Any security tips? Feel free to chime in with comments.
Posted by: John D. Sutter -- CNN.com writer/producer
Filed under: computer security