More than three years after its initial release, the PlayStation 3 has allegedly been hacked.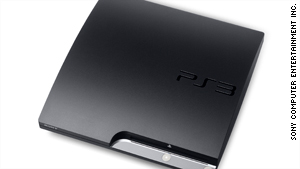 George Hotz, aka "GeoHot," recently announced the feat on his blog. "I have read/write access to the entire system memory, and HV level access to the processor. In other words, I have hacked the PS3."
The practice of hacking or "modding" a video game console is fairly common. Directions to modify the Xbox and Xbox 360, and even instructional videos, can be found online. But the PS3 has remained largely secure.
"It's supposed to be unhackable - but nothing is unhackable," Hotz told BBC News.
Hotz, a 20-year-old American who is famous for his iPhone jailbreaking and unlocking software, has not yet released the PS3 exploit, but claims updates are coming.
Unlike cell-phone unlocking (which receives an exemption from the Digital Millennium Copyright Act), bypassing the DRM security of a video game system can be considered a violation of the DMCA, and "modders" have been arrested for circumventing anti-piracy measures in the past.
While speaking with BBC news, Hotz admitted the hack could allow people to run pirated games or homemade software, but says his motivation was primarily curiosity at "opening up the system."
"To tell you the truth, I've never really played a PS3," he said. "I have one game, but I've never really played it."
Update (1/27/10):
Hotz has decided to release the PS3 exploit on his blog: http://geohotps3.blogspot.com/
Posted by: Wes Finley-Price -- CNN.com Webmaster
Filed under: DRM • Gaming • iPhone • piracy