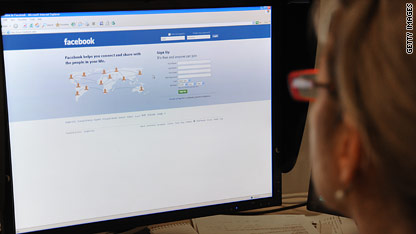 Thousands of users posted illustrations of Muslim prophet Mohammed to the web Thursday, responding to a controversial Facebook group that prompted Pakistan to block access to the social-networking site.
Everybody Draw Mohammed Day encourages people to flout the belief by devout Muslims that it is wrong to depict religious figures because it could lead to idol worship. The group has more than 81,000 fans on Facebook.
Creators of the group say they got the idea after recent controversies surrounding the belief. A series of cartoons of Mohammed published in a Danish newspaper in 2005 led to riots in countries around the world.
At least two European cartoonists live under police protection after drawing Mohammed and, most recently, Comedy Central edited part of the animated show "South Park" because it showed the prophet.
By mid-morning on Thursday, more than 7,300 images had been uploaded to the Facebook page, most of them drawings of Mohammed.
Some are silly. But a quick scan showed many that are crude, and some seemed to be intentionally offensive.
The creators of the page said that's not what they're after - that their message is about free speech, not attacking Islam.
"Enjoy the rest of the day and draw Mohammed however you may like," said a Thursday morning post. "We will of course encourage you to make a creative and humourous picture, instead of something hateful."
Predictably, the group has created backlash. Another Facebook group, called "AGAINST Everybody Draw Mohammed Day," actually had more members - about 96,000, as of Monday morning.
Recent posts on that page called on members to "keep protesting against those filthy pages" and report the Draw Mohammed page to Facebook as being objectionable.
But a Facebook spokesman said the page does not violate any of the site's terms. A glitch prevented some users from accessing the page briefly Monday morning, but he said that was technical and has been fixed.
"We want Facebook to be a place where people can openly discuss issues and express their views, while respecting the rights and feelings of others," he said Thursday.
"With now more than 400 million users from around the world, who have varying cultures and ideals, using Facebook as a place to discuss and share things that are important to them, we sometimes find people discussing and posting about topics that others may find controversial, inaccurate, or offensive."
He did, however, suggest Facebook is monitoring the situation closely.
"When these feelings, or any content reported to us becomes an attack on anyone, including Muslim people, it will be removed and further action may be taken against the person responsible," he said.
He said Facebook is disappointed with Pakistan's decision to block the site and is considering legal action.
Pakistan's government issued an order Wednesday blocking Facebook for an indefinite time because the site had not removed the page.
Posted by: Doug Gross -- CNN.com producer
Filed under: Facebook • Internet