April 8, 2010
Posted: 12:14 PM ET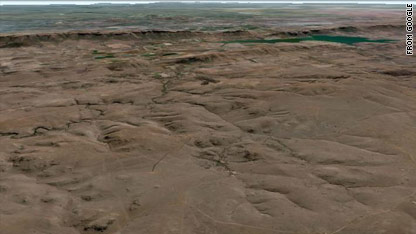 Sometimes when you're looking for something, and you really want to find it, the best thing you can do is step back from the situation a bit.
That's kind of what happened recently for scientists in South Africa, who announced Thursday that they found a new and important link in the human family tree. The University of the Witwatersrand archeologists didn't find the skeletal remains of a new hominid species, Australopithecus sediba, just by trudging around on foot.
They used satellite images from Google Earth.
[Read CNN's story about the find]
In 2008, when they started their search in Cradle of Humankind World Heritage Site in South Africa, there were 130 known caves, which tend to yield archeological finds.
After the team surveyed the area with high-res satellite images, they discovered 500 caves, "even though the area is one of the most explored in Africa," writes Google's Michael Jones in a blog post. So, in effect, the satellites helped up the odds for a discovery - or at least gave researchers more places to look.
Google put together a cool list of other times satellite imagery has been used to make discoveries. I'll paste some highlights below, and let me know if you've heard of other instances. I'm sure NASA or others have used GPS to advance research, too.
The fact that cows are magnetic (kind of)
Posted by: John D. Sutter -- CNN.com writer/producer
Filed under: Google • Google Earth • science • Scientists
February 2, 2009
Posted: 06:34 PM ET
It's apparently no longer enough for Google to map almost every corner of the Earth. Now the Internet's 800-pound gorilla is turning its attention to the universe.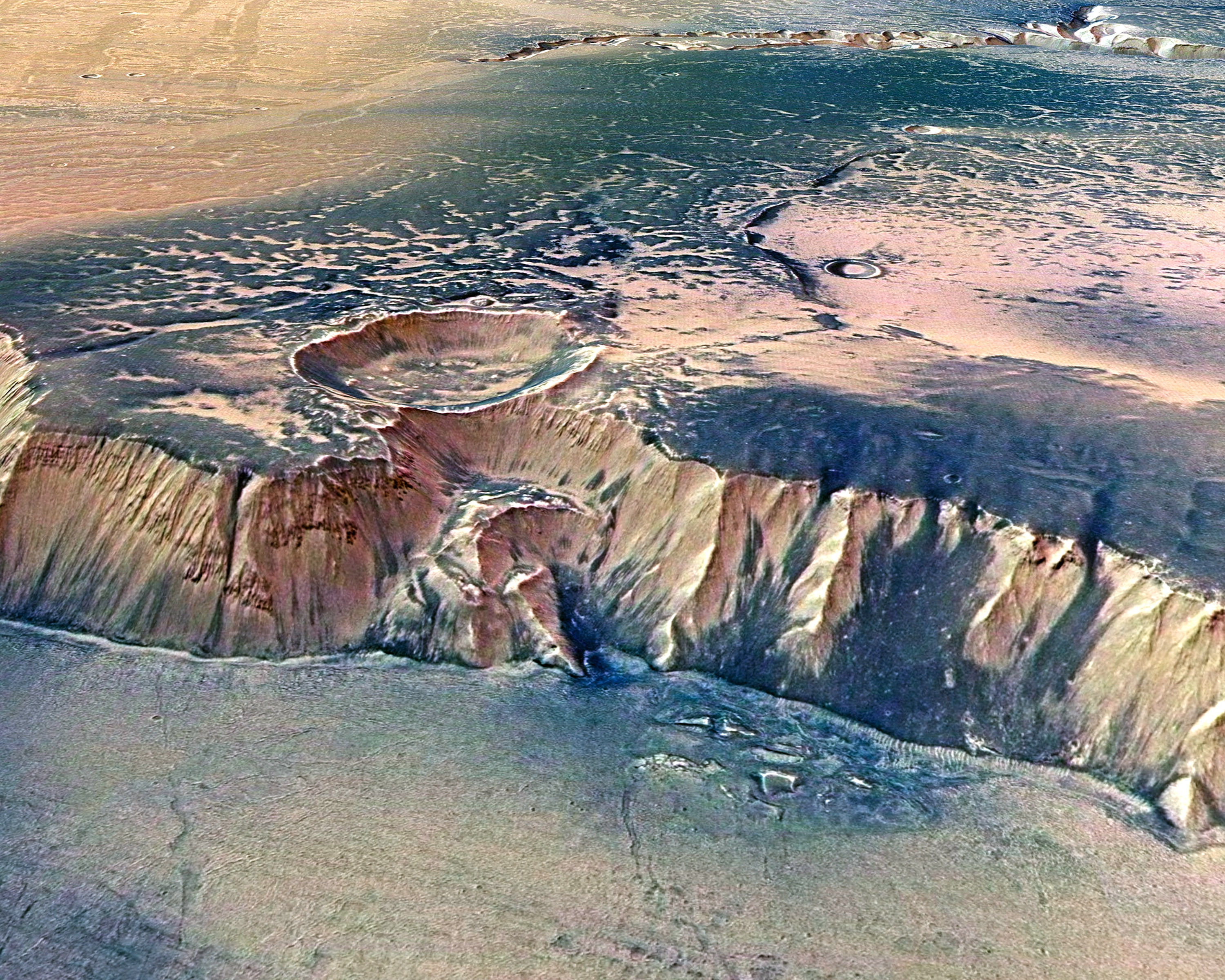 The Echus Chasma, one of the largest water source regions on Mars. Photo: Getty Images
NASA and Google announced Monday the release of a new Mars mode in Google Earth that brings to everyone's desktop a high-res, 3D view of the Red Planet.
According to a NASA news release, the mode enables users "to fly virtually through enormous canyons and scale huge mountains on Mars that are much larger than any found on Earth." Users can explore the planet through the eyes of Mars rovers and see satellite imagery from NASA's Mars Reconnaissance Orbiter and other probes.
Google's Mars mode also allows users to zoom in and out, as with Google Earth, and add their own 3D content to the Mars map to share with the world.
The announcement stems from a 2006 agreement between NASA and Google. It came in conjunction with Monday's unveiling of Google Earth 5.0, which allows users to explore Mars in the same way that previous versions of the software offered 3D images of our own planet.
Wow! Impressive. Google's Saturn mode is probably just around the corner.
–Brandon Griggs, CNN.com
Filed under: Google Earth • Mars
February 15, 2008
Posted: 03:14 PM ET
Just about each day, a portion of my Journalism training is deployed for sitting in meetings. Lots of them. Some of them are conference calls - some vital, and some where you're not quite sure why you're there.
It's in those kinds of calls when I try my best to find something to multi-task on. Often, I end up taking a tour on Google Earth. Some of the thing I find are useful for work. Some aren't.
Let me share a few of the things I've found - productive or otherwise. I've included the latitude and longitude coordinates - click and drag them into your Google Earth template, but be sure to put the "minus" sign in there, or you'll literally be taken to the other side of the world:
51 22 24 -68 41 03 Homer Simpson would love this - a huge lake shaped like a donut. Quebec's Lake Manicouagan is the result of an asteroid impact millions of years ago.
40 16 59 -73 59 19 You'll see your Tax Dollars At Work. The US Army Corps of Engineers has spent billions on seawalls and other ways to artificially preserve coastlines and protect beaches and million-dollar homes. This shot of the Jersey Shore gives you an idea of what a fake beach looks like. Then, about 50 miles to the Northeast.......
40 52 05 -74 14 43 Look closely at this mansion in North Jersey. The long, curving driveway. The white stucco. The kidney-shaped pool in the back. It's Tony Soprano's house.
Remember that this kind of satellite and high-altitude photography hasn't been out there for all that long. If you had these kinds of images in your possession twenty years ago, you would likely either have a high-level security clearance, or you'd be headed to prison.
Maybe even this one: 38 55 22 -77 03 59 It appears to be the only spot on Google Earth that's intentionally blurred out. See if you can figure out what it is. Google Earth has said it's an oversight, soon to be corrected.
- Peter Dykstra, executive producer, Sci-Tech
Filed under: Google Earth