Swiping a GPS-enabled phone could ruin your plans for the weekend.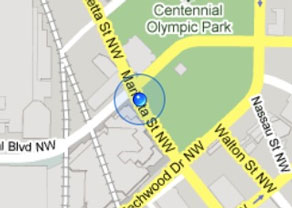 Cell phone thieves beware: that shiny iPhone you just nicked from a naive tourist could be leading police to your location quicker than a trail of donuts. New GPS features such as Apple's Find My iPhone tool allow users to locate lost or stolen phones on the Internet.
Stories of elaborate iPhone rescue missions such as this adventure posted by Kevin on his blog at Happywaffle.com are popular online topics. And, according to the Pittsburgh Post-Gazette, Find My iPhone may have snagged its first official arrests this weekend.
Ben Parr at Mashable praises these new tracking features:
With GPS technology becoming more and more prevalent, we're hoping to hear more of these stories, and that they will make crooks think twice before committing robbery or a more serious crime. Find My iPhone is just the beginning of a new technology wave that helps us fight back.
Most tracking services require users to opt in before losing their phone, and many, such as Apple's MobileMe, require a monthly fee. Also, phones can only be located while powered on, so clever thieves and dead batteries could always foil your detective work. But the satisfaction of solving your own phone mystery is still enticing.
Have you every used Find my iPhone or another GPS tracking service to locate your lost device? Were you successful?
Posted by: Wes Finley-Price -- CNN.com Webmaster
Filed under: Apple • consumer tech • gps • iPhone • technology
Sometimes you come back from the weekend already feeling behind. Here are a few of the latest tech stories to help you get back up to speed: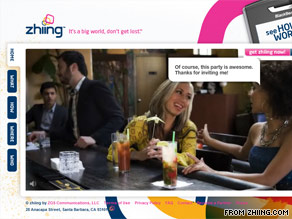 Microsoft Office 2010 gets the buzz award of the day. The new version of the mammoth computer applicaiton suite, which will be released to a select group today,  is expected to challenge Web-based applications, like Google Docs, which have been gaining popularity. From TechCrunch:
As a direct challenge to Google Apps, Microsoft is rolling out lightweight, FREE, Web-browser versions of Word, PowerPoint, Excel and OneNote. All based in the cloud, the web-based versions of these products have less features than their desktop cousins but still give users basic tools to edit and change documents.
More on what Office 2010 means in the big scheme of things from CNET:
According to Microsoft, the focus of this update was on three things: to make work flows more efficient; to effectively use Web applications to make your work available anywhere; and to make collaboration with others much easier.
Mashable has a good post on location-based phone services. A new survey says the number of people using location-based services will double to 5.7 million this year. The rise in GPS-enabled smartphones - those that know where you are and act like mini-computers - accounts for much of the increase.
Some cool ways to use these services, from the blog:
Apps are responding in kind. Zhiing is a new mobile app for sending friends your location as quickly as possible, Yowza sends you coupons based on what stores are nearby, and Google Latitude helps map out where you and all of your friends are. This type of information helps get the most relevant information to you as quickly as possible. Weather forecasts, nearby friends, and local train schedules are automatic.
For the parents among us, BusinessWeek has an interesting story on the federal government's slashing of a program to put more technology in schools. Check out the story for the details of the impact, but the core of the story is in this factoid:
The Obama Administration in May proposed slashing funding for Enhancing Education Through Technology (EETT), one of the main government sources of technology for public schools, to $100 million in 2010, a 63% decline from this year's $269 million.
Finally, for those looking to purchase some of the many new gadgets out there - especially the iPhone 3G S - take note of this Ars Technica post, which says bricks instead of phones are turning up in some retail boxes. But don't blame the Apple store, the site says:
The general consensus, however, is that customers themselves are responsible for the large majority of these cases. People purchase an expensive item, take it home, replace it with bricks, and sometimes even shrinkwrap the box for a return. Many retail stores won't check a box that looks like it was never opened in the first place, making this an easy switch to pull.
Posted by: John D. Sutter -- CNN.com writer/producer
Filed under: gps • iPhone • Microsoft Corp. • Microsoft Office • schools • technology