I have a box in my home office that is full of cords and changers - those for phones, laptops, cameras and all kinds of other gadgets.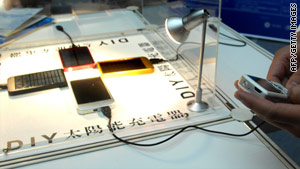 It's a total mess. But some news out of a UN tech group may help me clean up my act.
The International Telecommunication Union, a branch of the United Nations, recently passed a universal standard for cell phone chargers - those cords that connect your phone to an electrical socket. In addition to reducing consumer headaches, the ITU expects the approved connectors - which will be in the micro-USB format - to reduce e-waste and cut greenhouse gas emissions by 13.6 million tons per year, according to an ITU news release.
Here's the statement from Malcolm Johnson, director of the ITU's telecommunication standardization bureau:
This is a significant step in reducing the environmental impact of mobile charging, which also has the benefit of making mobile phone use more straightforward. Universal chargers are a common-sense solution that I look forward to seeing in other areas.
As CNET and the BBC point out, it's unclear how many mobile phone makers will adopt the standards since the recommendations are not mandatory.
And, as a colleague of mine noted, this all may be moot in the not-to-distant future if wireless charging devices become more of a reality. Those lose some efficiency, though, so it will be interesting to see which line of thinking prevails in the charger world: efficiency or convenience.
The ITU says its standards require chargers to be about three times more energy-efficient than unrated chargers.
What do you think? Let us know in the comments below.
Posted by: John D. Sutter -- CNN.com writer/producer
Filed under: cell phones • climate change • greenhouse gas • ITU