August 19, 2009
Posted: 09:32 AM ET
Sony has officially confirmed rumors surrounding the PlayStation 3 game console. In a video posted on the PlayStation Blog SCEA President and CEO Jack Tretton announced a new slimmer PS3 will be available September 1st. In addition, all PS3 consoles got a $100 price cut today, dropping the cost to an enticing $299.
Engadget received an early look at the new PlayStation 3 Slim and provides a great hands-on gallery.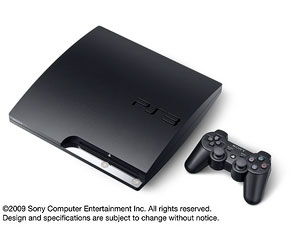 Price has always been an obstacle preventing the widespread adoption of the PS3. Just last week Ars Technica criticized the cost of the console:
In many cases, price is the most important factor, and while Blu-ray and wireless may be nice, they're not always enough to convince a parent or grandparent to spend $200 extra dollars in the store. Right now, price is everything, and no checklist will change that.

The secret? Just lower the damn price.
With hot titles such as God of War 3 and Final Fantasy XIII on the horizon and a $100 price cut, the PlayStation 3 may finally be a true competitor in the console wars.
Will a $299 feature-rich PS3 be able to dethrone the value-priced Nintendo Wii ($250) or challenge Microsoft's Xbox 360 Pro ($299)?
Posted by: Wes Finley-Price -- CNN.com Webmaster
Filed under: consumer tech • Games • Gaming • Microsoft Corp.
August 14, 2009
Posted: 11:28 AM ET
Here's a round up of a few tech stories you should know about before heading into the weekend.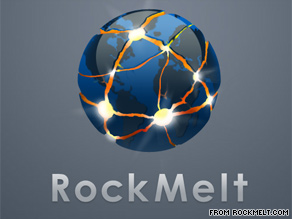 Microsoft: A group of Web developers is out to kill Microsoft's Internet Explorer 6 Web browser. But, according to the BBC, the software giant is standing behind the product - in part because it has to keep the browser going for corporate customers:
"Friends do not let friends use IE6," Amy Barzdukas, Microsoft's general manager for Internet Explorer, told the network.

"If you are in my social set and I have been to your house for dinner, you are not using IE6," she said. "But it is much more complicated when you move into a business setting."

"It's hard to be cavalier in this economy and say 'oh it's been around for so long they need to upgrade,'" Ms. Barzdukas told journalists in San Francisco.
RockMelt: Tech blogs are abuzz this morning with news of a new browser called RockMelt, which has the support of Netscape founder Marc Andreessen. That gives it a hefty bit of street cred in the tech community. Andreessen tells the New York Times that browsers are somewhat behind the times:
"There are all kinds of things that you would do differently if you are building a browser from scratch," Mr. Andreessen said.
RockMelt is rumored to work with Facebook, which is something the blog Mashable finds particularly interesting.
eBooks: Sony has announced that its e-readers soon will accept books published in an open format called ePub. GigaOm heralds the move as good for consumers. It stands in contrast to Amazon's apparent desire to keep its e-books on its Kindle reader,although there are worries Sony's format won't be completely open. More from GigaOm:
Amazon's e-book ambitions go beyond simply selling a lot of Kindle devices. Taking a page from Apple's iTunes playbook, its goal is to establish Kindle as the dominant e-book publishing and distribution platform. And as Apple has amply demonstrated, when you control the platform, you control the value chain, which means you reap a disproportionate share of the value that's exchanged.
Twitter: Time to give that left index finger a rest. If you're sick of typing "RT" in front of all those tweets you republish on your feed, then you'll like this news from Twitter's blog: The micro-blogging site is adding a "re-tweet" feature. Expect it to launch in a few weeks.
Posted by: John D. Sutter -- CNN.com writer/producer
Filed under: books • browsers • Microsoft Corp. • Twitter
August 5, 2009
Posted: 09:53 AM ET
Homeland Security officers arrested Cal State Fullerton student Michael Crippen on Monday for modifying Xbox video game consoles to play copied games.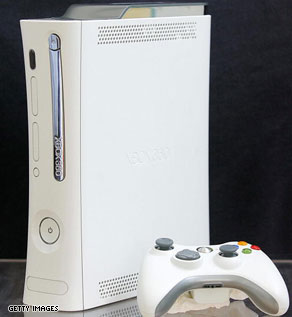 The practice of "modding" a video game console is fairly common. Directions to modify the Xbox and Xbox 360, and even instructional videos, can be found online.
Xbox "modders" defend their actions by claiming the game console is personal property and that modification is necessary to upgrade console hard drives or play legal backups of games they already own.
However, bypassing DRM security is a violation of the Digital Millennium Copyright Act of 1998, which states, "no person shall circumvent a technological measure that effectively controls access to a work protected under this title."
In an indictment provided by Wired.com, authorities claim Crippen "willfully and for purposes of commercial advantage and private financial gain, circumvented a technological measure that effectively controlled access to a copyrighted work, more particularly, used software to modify a Xbox machine's Optical Disc drive so it would circumvent anti-piracy measures contained on the original unmodified Optical Disc Drive."
Speaking to Wired.com's Threat Level blog, Crippen admits he modified consoles for $30 a job, but claims "This is for your legally made backups. If you're talking about piracy, I'm not helping you out."
Crippen faces two counts of violating the DMCA and the possibility of ten years in prison. He is currently free on $5,000 bond.
Crippen was targeted by the federal government for allegedly running a console-modifying business out of his house. But what do you think of people who modify their Xboxes for personal use? Should modding be illegal simply because it could result in piracy, despite other legal applications?
Posted by: Wes Finley-Price -- CNN.com Webmaster
Filed under: consumer tech • DRM • Games • Microsoft Corp. • piracy
July 13, 2009
Posted: 10:40 AM ET
Sometimes you come back from the weekend already feeling behind. Here are a few of the latest tech stories to help you get back up to speed: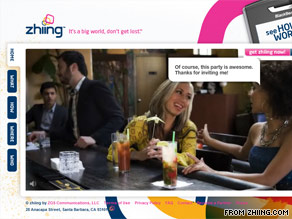 Microsoft Office 2010 gets the buzz award of the day. The new version of the mammoth computer applicaiton suite, which will be released to a select group today,  is expected to challenge Web-based applications, like Google Docs, which have been gaining popularity. From TechCrunch:
As a direct challenge to Google Apps, Microsoft is rolling out lightweight, FREE, Web-browser versions of Word, PowerPoint, Excel and OneNote. All based in the cloud, the web-based versions of these products have less features than their desktop cousins but still give users basic tools to edit and change documents.
More on what Office 2010 means in the big scheme of things from CNET:
According to Microsoft, the focus of this update was on three things: to make work flows more efficient; to effectively use Web applications to make your work available anywhere; and to make collaboration with others much easier.
Mashable has a good post on location-based phone services. A new survey says the number of people using location-based services will double to 5.7 million this year. The rise in GPS-enabled smartphones - those that know where you are and act like mini-computers - accounts for much of the increase.
Some cool ways to use these services, from the blog:
Apps are responding in kind. Zhiing is a new mobile app for sending friends your location as quickly as possible, Yowza sends you coupons based on what stores are nearby, and Google Latitude helps map out where you and all of your friends are. This type of information helps get the most relevant information to you as quickly as possible. Weather forecasts, nearby friends, and local train schedules are automatic.
For the parents among us, BusinessWeek has an interesting story on the federal government's slashing of a program to put more technology in schools. Check out the story for the details of the impact, but the core of the story is in this factoid:
The Obama Administration in May proposed slashing funding for Enhancing Education Through Technology (EETT), one of the main government sources of technology for public schools, to $100 million in 2010, a 63% decline from this year's $269 million.
Finally, for those looking to purchase some of the many new gadgets out there - especially the iPhone 3G S - take note of this Ars Technica post, which says bricks instead of phones are turning up in some retail boxes. But don't blame the Apple store, the site says:
The general consensus, however, is that customers themselves are responsible for the large majority of these cases. People purchase an expensive item, take it home, replace it with bricks, and sometimes even shrinkwrap the box for a return. Many retail stores won't check a box that looks like it was never opened in the first place, making this an easy switch to pull.
Posted by: John D. Sutter -- CNN.com writer/producer
Filed under: gps • iPhone • Microsoft Corp. • Microsoft Office • schools • technology
June 24, 2009
Posted: 03:51 PM ET
Outlook 2010, the next generation of Microsoft's software for managing e-mail, appointments and other business functions, hasn't launched to the public yet. But that hasn't stopped a sudden chorus of complaints about Microsoft's decision to use Word to format HTML e-mails, which some designers say will fail to properly display them.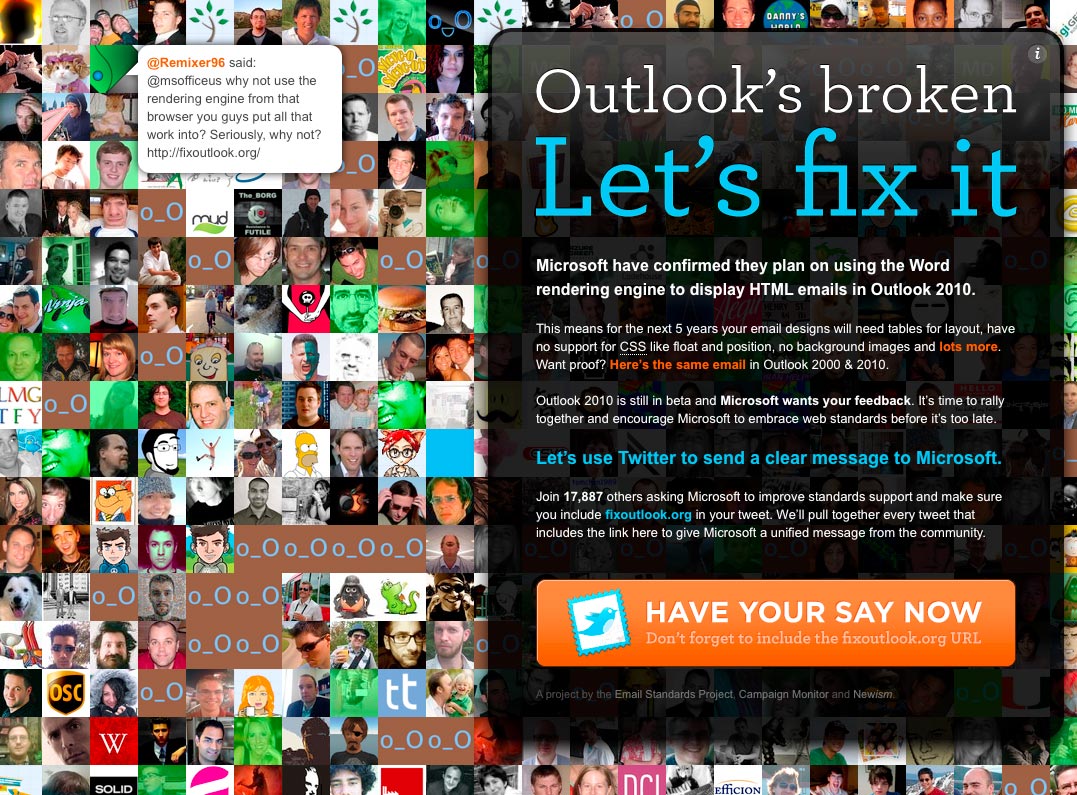 Not surprisingly, the engine behind this online protest is Twitter. "Outlook 2010" was a top trending topic on the micro-blogging site Wednesday, thanks to an organized campaign of protest tweets. Many of the tweets reference a site, http://fixoutlook.org, which appears to be simply a page containing the icons of Twitter users who have joined the campaign.
"It's time to rally together and encourage Microsoft to embrace web standards before it's too late," states the site, which claims more than 17,000 Twitter followers. "Let's use Twitter to send a clear message to Microsoft." The site then steers visitors back to Twitter.
Is this "outrage" over Outlook 2010 real? Will it force Microsoft to change its plans? Or is this just another example of clever people using Twitter to advance a cause and manipulate public opinion?
Posted by: Brandon Griggs, CNN.com Tech section producer
Filed under: Microsoft Corp. • Twitter
May 27, 2009
Posted: 09:39 AM ET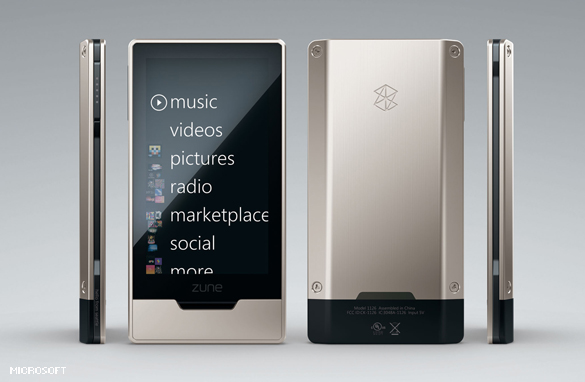 Microsoft Corp. on Tuesday announced it will release a new portable media player this fall. The Zune HD, with its rectangular design and touch-screen navigation, looks as if it is designed to compete with Apple's high-end iPod Touch, which is pretty much like an iPhone without the phone.
Among the Zune's new features is the fact that it can play HD radio over a Wi-Fi Internet connection. That sets it apart from some other media players, but, as San Francisco Chronicle blogger Ryan Kim writes, new features alone won't help any of Apple's competitors to take down the iPod Touch. The real power of the Zune HD may be in its ability to link up with Microsoft's gaming service, Xbox Live.
As we know, a list of features alone can't unseat Apple. Ask SanDisk and others. But if Microsoft can really integrate the Zune HD with Xbox Live and extend its media offerings across a number of devices, it'll have a compelling story for people who may be interested in having a cross-platform approach for entertainment. Tune in next week for more info.
CNET says Microsoft may have more details about how Zune HD will work with Xbox next week at E3, a major gaming and entertainment conference in California:
The software maker also said that at next week's E3 trade show in Los Angeles it will announce details on a new Zune-branded video service for the Xbox that will replace the current Xbox Live marketplace for TV and movies. The company didn't announce details or specifically say that content will be playable on both Zunes and the Xbox.
As a newbie to the gadget world, here's my question: Why not link up the Zune HD with a phone? Or, put in Apple terms, why would you buy an iPod Touch when you can get the essentially the same device, with a phone, in the iPhone?
It seems that more gadgets are breeding and folding into each other. Video games are moving onto phones, as Wired reports. Phones are being used in South Korea to let people access public transit, check into their school classrooms and pay bills, accoridng to the New York Times. What's the advantage of having a separate media player?
That's meant to be a genuine question, not a snarky remark. I'd like to hear what you all think in the comments. Are you excited about the Zune HD? What do you think will come of Microsoft's announcements next week?
Posted by: John D. Sutter -- CNN.com writer/producer
Filed under: Apple • iPod • media players • Microsoft Corp.