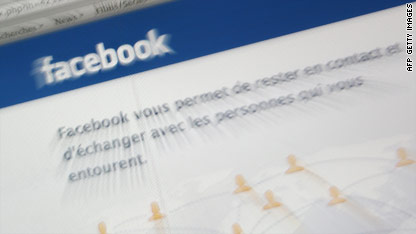 Whole Foods Market and Facebook are warning users that a fan page claiming to offer $500 in free groceries at the health food chain is a scam.
Austin, Texas-based Whole foods said on its official Facebook page that the scam first cropped up on Thursday, and is an effort to steal people's personal data.
The page offers fans a sign-up sheet for the supposed giveaway, which both installs malware on the user's computer and fishes for credit and other financial information.
"Dear Fans, Please be wary of Facebook Pages offering you $500 Whole Foods Gift Cards. We only run giveaways and promotions on this Facebook Page and our stores' Pages," read the post, dated April 2. "We have reported these to Facebook, and you can report these fraudulent Pages by clicking the "Report Page" link on the bottom of the left column on the left column of the Wall view."
A page that was used in the Whole Foods scam appeared to be gone Tuesday morning. A search for "Whole Foods" and "$500" only revealed a small group warning people about the scam.
But Whole Foods said the pages were first noticed on Thursday and that new ones have been popping up as soon as old pages were taken down.
A spokesperson for Facebook said the social-networking site takes such scams seriously.
"Protecting the people who use Facebook from spam and scams is a top priority for us," the spokesperson said Tuesday in a written statement. "Groups and Pages that attempt to trick people into taking a certain action or spamming their friends with invites violate our policies, and we have a large team of professional investigators who quickly remove these when we detect them or they're reported to us by our users.
By becoming a fan of Facebook's security page, which has nearly 1.7 million fans, users can get updates on the threats that inevitably will pop up from time to time on a site with more than 400 million users.
Posted by: Doug Gross -- CNN.com producer
Filed under: Facebook • Hoaxes • Security • virus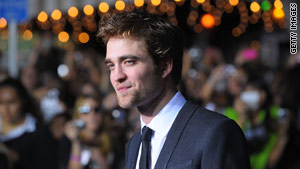 The new "Twilight" vampire movie, due out Friday, is already sinking its teeth into the Web audience.
But searchers beware. Some online downloads for "The Twilight Saga: New Moon" and video interviews with cast members may not be what they seem. They could carry computer viruses.
This news comes from a computer security company, PC Tools, which says in a news release that a handful of search terms and links should make fans and would-be movie pirates suspicious. Among the phrases to watch out for: "Watch New Moon Full Movie," "streamviewer," and "Stephenie Meyer at 365Multimedia.com."
365Multimedia.com doesn't actually host interviews (it's a desktop background and screensaver website), and the link in question doesn't actually go there either. Instead, users are directed to a malicious website that takes that age-old scareware path: A pop-up alerts users that they are infected with some sort of malware, and then directs them to a download site so they can get a phony antivirus software product to remedy the issue.
365Multimedia could not be reached immediately for comment. Visitors to the site aren't at risk of getting their machines infected.
Scammers have been preying in recent years on the online popularity of news events and pop culture. When a topic like "Twilight" gets hot online, virus engineers use popular search terms to get more clicks and thus infect more machines.
Of course, you also could take the "Twilight" virus idea figuratively.
As one of the film's actors, Robert Pattinson, told The Boston Globe, "I don't know how, it [the "Twilight" series]  just explodes so quickly. It takes seven months to take hold – it's like a virus."
Posted by: John D. Sutter -- CNN.com writer/producer
Filed under: pop culture • Security • virus