May 11, 2010
Posted: 11:45 AM ET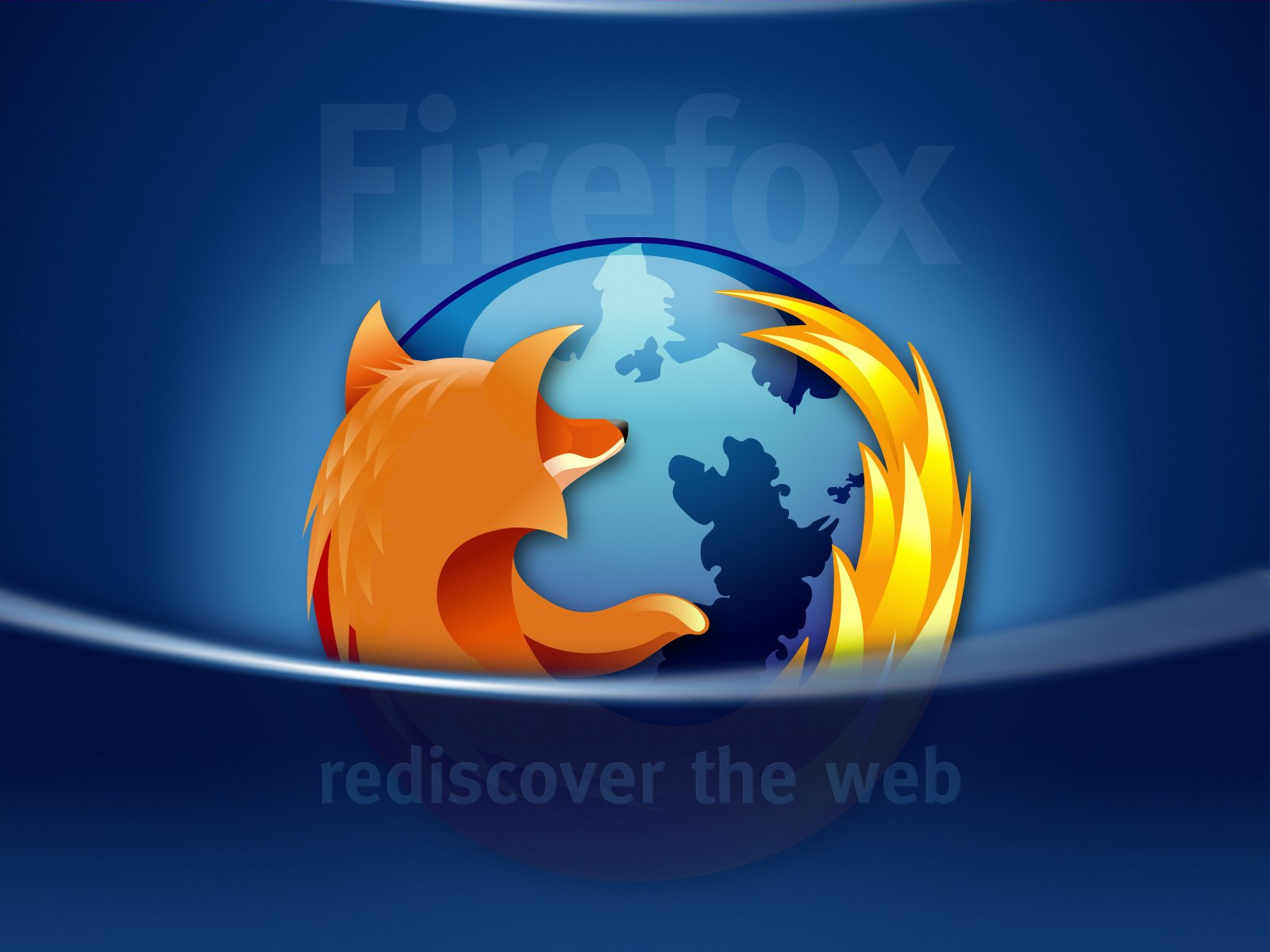 The next version of Firefox will be a faster, more powerful Web experience, the browser's director says.
In a presentation to Firefox developers, Mozilla's Mike Beltzner said that the planned version 3.7 of the browser will now become Firefox 4.0 - a revamp clearly designed to close ground on Microsoft's Internet Explorer and stay ahead of competitors like Google's upstart Chrome.
"Usually software producers don't present these sorts of plans in public until they're finalized, but Mozilla is a little different," Beltzner wrote on his blog Monday. "We work in the open, socializing our plans early and often to gather feedback and build excitement in our worldwide community."
In a presentation Beltzner posted on his Slideshare page, he said the new default theme for Firefox will be simpler, with fewer controls needed to navigate and fewer pixels on the page to improve the speed of searches.
Firefox 4 also will let users store their passwords and settings for the websites they visit most, Beltzner said. It also will be possible to install add-ons - a popular developer activity on Mozilla's open-source browser - without having to restart.
Version 4.0 also will be optimized for HTML5 - the emerging language expected to be used for most web coding in the future - and other new technologies. It will have more personalization and developer tools and tighter security settings, according to Beltzner.
He said Mozilla plans to release Firefox 4.0 late this year - likely October or November - but stressed that the timeline is apt to change.
"As with past releases, we use dates to set targets for milestones, and then we work together to track to those targets," he said in the blog. "We always judge each milestone release against our basic criteria of quality, performance, and usability, and we only ship when it's ready."
Posted by: Doug Gross -- CNN.com producer
Filed under: Internet • Web browsers
May 7, 2010
Posted: 10:51 AM ET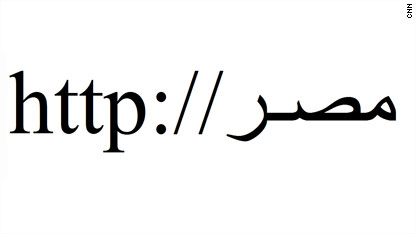 If English is your first language, you probably take it for granted that all website suffixes - the .com's, .org's, .gov's and the like - come nicely packaged in Western characters, like the ones you're reading now.
But what if you spoke only Arabic? Or Chinese? Or Russian?
All of those languages make use of a completely different alphabet. And, until this week, none of those alphabets could be used in place of the ".com" portion of an internet address.
Now they can. The Internet Corporation for Assigned Names and Numbers (ICANN) announced this week that the first sites with all-Arabic Web addresses are now online.
"This isn't just a minor change for the Internet, it's a seismic shift that will forever change the online landscape," Rod Beckstrom, CEO of ICANN, said in a written statement issued Thursday.
"This is the beginning of a transition that will make the Internet more accessible and user friendly to millions around the globe, regardless of where they live or what language they speak."
The first of these internationalized suffixes is the Arabic form of ".masr," which means "Egypt."
Egypt's internet suffix now will look like this: .eg or .مصر
The Arabic characters read right to left.
This may not sound like a big deal from a Western perspective, but when you flip this scenario around, it's easier to understand, said Brad White, a spokesman for ICANN. Say you wanted to type in the Web address for Google.com, but, instead of .com, you had to type in equivalent letters from the Cyrillic alphabet.
"You may not have Russian characters on your keyboard," he said.
White said the switch is part of a long, technical transition to include non-Western characters. The foreign letters first showed up in the main piece of a Web address - so the "CNN" rather than the ".com." But completing the transition is important, he said.
So far, Chinese and Russian characters haven't been included. But 21 countries have applied to have domain name suffixes in 11 different languages. So you'll likely see more of these popping up online soon.
Posted by: John D. Sutter -- CNN.com writer/producer
Filed under: Internet • Web browsers
April 13, 2010
Posted: 12:47 PM ET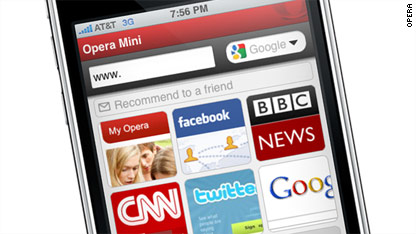 Lost's Jorge Garcia
Surprise, surprise - an app from Web browser company Opera that promises faster surfing in the iPhone and iPod Touch was approved for the Apple store Tuesday, the Norwegian company said.
The free app, which Opera says will cruise the Web up to six times faster than Apple's Safari browser, is expected to be available later today or Wednesday.
The announcement comes after speculation over whether Apple would sign off on the app. The company has taken a hard line on denying outside applications that compete with Apple-created software already on the iPhone.
Opera, which had challenged Apple by launching a months-long publicity blitz before even submitting the app, maintains its browser has strengths different enough from Safari to justify its addition to the Apple Store.
"We are delighted to offer iPhone and iPod Touch users a great browsing experience with the Opera Mini app," said Lars Boilesen, CEO of Opera Software. "This app is another step toward Opera's goal of bringing the Web to more people in more places."
Opera says its browser moves faster by compressing roughly 90 percent of data on a Web page before rendering it. While that doesn't work well for complicated online functions, it makes simply reading Web pages quicker, Opera says.
In the smartphone market, Opera was already available on BlackBerry, Windows Mobile, Palm and Android platforms.
Opera Mini also runs on the Symbian platform and is huge on mobile devices, which accounts for many of its more than 50 million monthly users worldwide, according to the company.
Posted by: Doug Gross -- CNN.com producer
Filed under: iPhone • mobile phones • Web browsers
July 6, 2009
Posted: 10:02 AM ET
The world of Web browsers - those programs that determine how you experience the Internet - is expanding to include tools for certain subsets of people.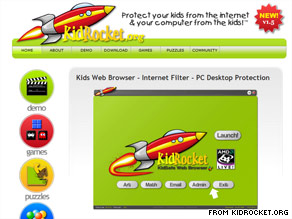 Now there are browsers designed for specific demographics like children, autistic people and online social media users.
The kids' browsers help youngsters stay away from the darker corner of the Internet. They also can be set to limit a child's time online - a tool that might help some adults, too.
Here are a few to check out: Buddy Browser, Kid Rocket and KidZui.
Also check out this parents' guide to Internet safety, from NPR.
ZAC Browser is designed to help austistic people surf the Web more intuitively. It's visual instead of text based and tries to eliminate computer functions and visuals that an autistic person might find distracting.
And Flock, a browser built on Mozilla Firefox technology, is designed to help social media users get more out of the Internet. A new version beefs up the browser's compatability with Twitter and Facebook, VentureBeat says. Both of those social-networking sites live in a sidebar on the browser.
What do you think of these new ideas for browsers? Know any targeted browsers I've missed?
Posted by: John D. Sutter -- CNN.com writer/producer
Filed under: Web browsers
July 1, 2009
Posted: 12:16 PM ET
Mozilla released its latest version of Firefox, the world's second-most-popular Web browser, on Tuesday. Available for Windows, Mac OS X and Linux in more than 70 languages, Firefox 3.5 is the browser's first major upgrade since the launch of Firefox 3 in June 2008.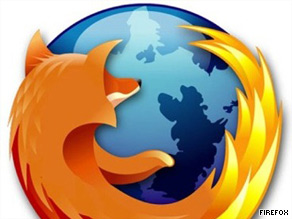 Firefox 3.5 claims to be more than twice as fast as Firefox 3 and has a host of new features,
including a private browsing mode, customized downloadable fonts, the ability to show video built into Web pages without plug-ins, and geolocation technology that lets Web sites know where you are.
Early reviews have been positive. Slate's Farhad Manjoo tested a pre-release version and found it "hard to beat." An excerpt:
Though I can't call it the world's fastest browser—Chrome and Safari are just as fast—the new Firefox is no longer a lumbering beast. It launches quickly, fires up complex sites like Gmail and Google Maps without any hiccups, and runs tons of open tabs without crashing (an ever-present possibility in earlier versions).
And ComputerWorld's Preston Gralla says:
The just-released version 3.5 of Firefox is a winner, offering significantly faster Web browsing, better tab handling, a host of interface tweaks and, like just about every other browser on the planet, a "porn mode." If you already use Firefox you'll want to upgrade right away. If you're not a Firefox user, this version represents a very good opportunity to give the browser a test run.
In his review, CNET's Seth Rosenblatt is a little more cautious in his praise:
It is by no means the leap ahead that its predecessor Firefox 3 was, and it's clear that the competition isn't going away anytime soon.
How about you new Firefox 3.5 users out there? Anyone want to weigh in?
Posted by: Brandon Griggs, CNN.com Tech section producer
Filed under: Web browsers