May 20, 2010
Posted: 12:48 PM ET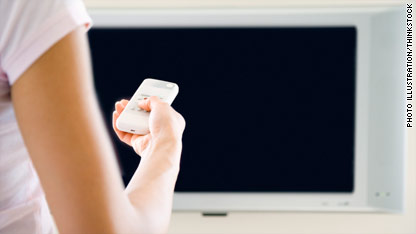 Saying it will "change the future of television," Google on Thursday rolled out Google TV - the internet giant's venture into web-TV integration.
The application, run by Google's Android operating system, lets users search for content from their television, DVR and the web.
Even as sites like Google-owned YouTube have increasingly emerged as viable entertainment options, the move is a nod to a basic truth of leisure time.
"There's still not a better medium to reach a wider and broader audience than television," said Google project director Rishi Chandra.
The platform will let users search for content, from the name of a TV show to the name of a network, in much the same way a Google search works. They'll get results from TV and the web and be able to watch either on their TV screen.
"Videos should be consumed on the biggest, best, brightest screen in your house," Chandra said. "That's your TV."
Posted by: Doug Gross -- CNN.com producer
Filed under: Google • television • YouTube
May 17, 2010
Posted: 01:31 PM ET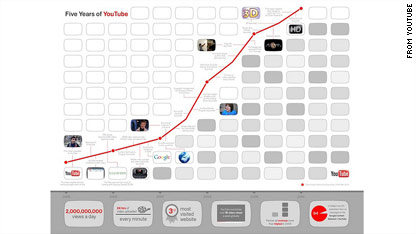 In honor of YouTube's fifth birthday, the site announced it's now attracting more than two billion video views a day.
"That's nearly double the prime-time audience of all three major U.S. television networks combined," the YouTube team wrote in a blog post Sunday. "We certainly can't imagine what the future will look like. But we do know there's a lot more to be done ... We're just getting started."
To celebrate, the Google-owned site launched its YouTube Five Year Channel and a project called "My YouTube Story," which features users talking about the ways in which the video site has affected their lives.
Among them are such high-profile users as CBS News' Katie Couric, Internet pioneer Vint Cerf and late-night jokester Conan O'Brien.
In Couric's video, she says "YouTube is kind of like New York City. Millions and millions of people from all walks of life co-existing in one small space. When you turn the corner, you never know who or what you'll see."
Adds O'Brien, "If you're like me, America, you spend an inordinate amount of time watching YouTube - and it's probably why our country's economy is in the toilet."
Posted by: By Stephanie Goldberg, Special to CNN
Filed under: YouTube
March 31, 2010
Posted: 08:47 PM ET
Last week, Wikipedia crashed, panicking college students everywhere.
Now, those of us who turn to the Internet for distraction are being dealt a blow: If you tried to visit YouTube Wednesday evening, chances are good you were served with an error page. This comes a week after another widespread YouTube outage, which Google said was due to a technical issue.
No need to panic. A fancy redesigned YouTube is on its way, according to a post on YouTube's official weblog.
YouTube is changing its video pages to introduce a few new features, including a playlist interface and revamped rating system, which favors a "like/dislike" rating system over a star ranking.
It's a change eight months in the making, according to Shiva Rajaraman, a senior product manager at YouTube. He says the redesigned page is the result of an increasingly cluttered video page. "We launched more features in 2009 than in past years combined, and the page got very crowded," said Rajaraman.
The change is intended to benefit not only video consumers, but also creators. "Uploaders were starting to complain about an experience that wasn't really apt for their content," said Rajaraman. Uploaders will see an improved upload experience with the new rollout.
But change can be scary, and YouTube realizes that making changes to a site that sees over a billion page views every day can be upsetting. Chris Dale, a YouTube spokesman, says it's evolution that keeps the site relevant. "We have to continue to keep the site fresh, and keep people engaged, and I think as we sort of blaze trails in the world of online video we feel pretty strongly that we want to keep to a fresh set of standards, and keep people used to and engaged in new experiences," he said.
In addition to the new features, the post says the overall look and functionality of the video page will be "cleaner, simpler and easier to use." See for yourself here.
So, relax - you'll be back to watching babies dancing to Beyonce in no time.
Posted by: CNN.com's Sean O'Key
Filed under: YouTube
March 5, 2010
Posted: 03:27 PM ET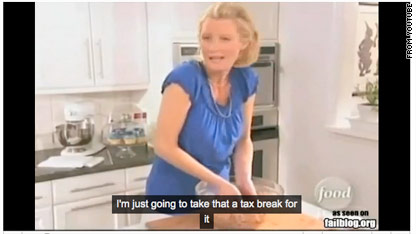 I logged on to YouTube today, eager to test the automatic-captioning feature made available to all users Thursday.
I plugged in my headphones, clicked on the first video I saw - a clip from the Food Network show, "Semi-Homemade Cooking" - and turned on captioning by clicking the "cc" icon in the lower right-hand corner of the screen.
Before the captions appeared, a message popped up that read, "Please note: Transcribed Audio is an experimental service that uses Google's speech recognition technologies to provide automated captions for video."
Experimental - they weren't kidding.
"I'm just going to take this and kind of free form it," host Sandra Lee said as she prodded a loaf of raw meat. However, the caption read, "I'm just going to take that a tax break for it."
Other mangled captions have appeared on Twitter and on the new Web meme, YouTubecaptionfail.com.
In a post on the Official YouTube Blog, a spokesperson acknowledges "auto-captions aren't perfect," but asks user to be patient. "Our speech recognition technology gets better every day."
Here's how it works:
"Auto-captioning combines some of the speech-to-text algorithms found in Google's Voice Search to automatically generate video captions when requested by a viewer … Just like any speech recognition application, auto-captions require a clearly spoken audio track," the blog states. "Videos with background noise or a muffled voice can't be auto-captioned." 
A YouTube spokesperson told CNN, "Although auto-captions are imperfect, they're better than nothing and they will help the deaf community to better understand this wide world of video they previously hadn't been able to connect with."
At the moment, auto-captioning only applies to videos in English. In the coming months, YouTube plans to release auto-captioning for many other languages.
Posted by: Special to CNN, Stephanie Goldberg
Filed under: Google • YouTube