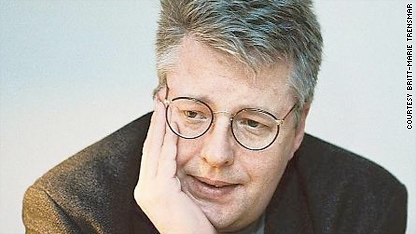 Editor's note: Geek Out! posts feature the latest and most interesting in nerd-culture news. From sci-fi and fantasy to gadgets and science, if you can geek out over it, you can find it on Geek Out! Look for Geek Out! posts on CNN's SciTech blog.
Do you know Lisbeth Salandar? The tattooed, bisexual, computer hacker is one of the most popular characters in fiction since Harry Potter. She's also the unlikely heroine of Stieg Larsson's bestselling Millennium trilogy.
The third and perhaps final book of the series set in Sweden, "The Girl Who Kicked the Hornet's Nest" hit store shelves on Tuesday but it's been a bestseller for the past several months, ranking among the top pre-orders online. The book has generated huge anticipation among U.S. readers.
It was released in Europe last fall but hardcore fans who couldn't wait have been paying $50 or more to buy the book from overseas, a practice the book's publisher calls illegal.
Nevertheless, the millions who read the "The Girl with the Dragon Tattoo" and its sequel "The Girl Who Played with Fire," are about to be rewarded in the Nordic Noir finale. The new novel picks up right where the last book ended.
Salander is in intensive care at a Swedish hospital, with several gunshot wounds, including a bullet in her brain. She's fighting for her life and facing murder charges.
Read the rest of this entry »
Posted by: Christian du Chateau -- CNN International Producer
Filed under: books • Geek Out!